REFURBISHED Servers & Storage & Parts
NEWSERVERLIFE - experienced seller of refurbished HPE and Dell servers
2 years
warranty
We provide 24 months' warranty for ALL of our products to ensure the best-in-class customer experience.
LARGEST WAREHOUSE
IN FLORIDA
We have the largest warehouse of servers, storage and network hardware to solve even the most complex tasks.
CO-LOCATION in
tier iii data center
We provide testing, assembly and delivery of the servers to our data centers completely FREE OF CHARGE.
EXPRESS DELIVERY
AND SHIPPING
We work with different carriers to find the most efficient way to ship equipment to our customers.
100% fully
tested and approved
Our professional engineers perform official Quality Control by testing all equipment components before a final product is shipped to customers.
GET YOUR COMMERCIAL OFFER IN 1 HOUR
We strive to exceed customer expectations. Send us your requirements and we will get back to you with a special offer fasten than anyone else.
PROFFESSIONAL CUSTOMER SUPPORT
We provide informational support and guidance to everyone who needs assistance to get into the server-world. Do you have a question? We are ready to help!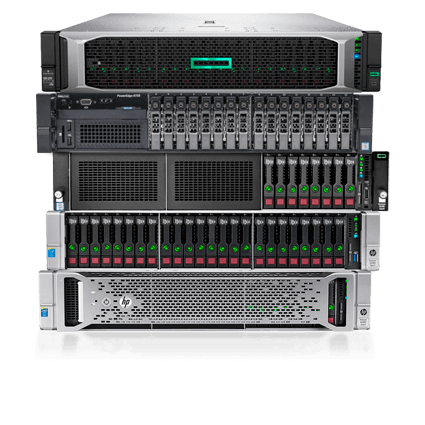 WHY DO CUSTOMERS CHOOSE

REFURBISHED SERVERS?

Buying refurbished, customers can afford much higher specifications, configure hardware to their own requirements, significantly reduce lead-times and save on shipping costs.

We proudly offer 2 years of warranty for all the equipment shipped from the largest IT hardware warehouse in Florida, USA. Multi-stage Quality Control provided by our certified engineers ensures the best-in-class customer experience on the market.
What our customers say

Giving server a new life is important!
Read more

I have many refurbished servers that has been running for years. The one I bought from New Server Life looks excellent and in great condition. Fans are humming beautifully. Led spinning like they should. No errors.
Read more

Great customer service, great packaging for servers, and very helpful/quick to respond to questions. Willing to work with you to customize servers to specific needs. My go to place for all server equipment from now on.
Read more

Working with NewServerLife, LLC has been an absolute pleasure. From the get-go, they took the time to understand my hardware needs while being mindful of my budget constraints. Pros: * Expertise: Their team was able to accurately assess what I needed in terms of hardware. * Budget-Friendly: They took into consideration my budget and tailored a solution that was both effective and affordable. * Detailed Consultation: We had an in-depth discussion about my issues, which led to a well-thought-out solution. Cons: * None to mention at this time.
Read more

Works great, and excellent packing.
Read more

The server I purchased arrived on time and exactly as described. Also, the seller is very responsive and collegial. Highly recommend!
Read more

The customer service is great, the server is also great, answered all my questions, and responded promptly. Next time I will come back here to buy servers.
Read more

Fast responses, great service, products are in great condition!
Read more

Great seller, Grade A+
Read more

Responsive, items all received as described and quick shipping too!
Read more

The shipping was quick, and they packed everything really carefully – that totally surprised me. I'm totally excited to shop more from this awesome store!
Read more

I was a bit skeptical about buying refurbished items, but Newserverlife has completely changed my perspective. The product's performance and their service quality are top-tier
Read more

Friendly and helpful staff!
Read more

I purchased several HP servers from NewServerLife and their team was very helpful in verifying the configurations and providing updates on the progress. When one of the rack rails was damaged in shipping they promptly replaced it at no cost (with much better packaging!) Next time I need server hardware on a budget they will be my first call.
Read more

The guys made for me a great deal and offered a configuration that perfectly meets my requirements and budget. 2 years warranty. Definitely recommend especially if you are not a pro, they will do all the work.
Read more

I'm a repeat customer. Very happy with the service, server selection and prices. Will buy again.
Read more

Nice work!
Read more

The best of the best. I am very happy! I recommend.
Read more