REFURBISHED Servers & Storage & Parts
NEWSERVERLIFE - experienced seller of refurbished HPE and Dell servers
2 years
warranty
We provide 24 months' warranty for ALL of our products to ensure the best-in-class customer experience.
LARGEST WAREHOUSE
IN FLORIDA
We have the largest warehouse of servers, storage and network hardware to solve even the most complex tasks.
CO-LOCATION in
tier iii data center
We provide testing, assembly and delivery of the servers to our data centers completely FREE OF CHARGE.
EXPRESS DELIVERY
AND SHIPPING
We work with different carriers to find the most efficient way to ship equipment to our customers.
100% fully
tested and approved
Our professional engineers perform official Quality Control by testing all equipment components before a final product is shipped to customers.
GET YOUR COMMERCIAL OFFER IN 1 HOUR
We strive to exceed customer expectations. Send us your requirements and we will get back to you with a special offer fasten than anyone else.
PROFFESSIONAL CUSTOMER SUPPORT
We provide informational support and guidance to everyone who needs assistance to get into the server-world. Do you have a question? We are ready to help!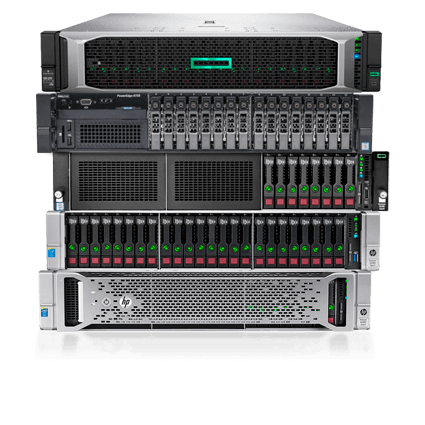 WHY DO CUSTOMERS CHOOSE

REFURBISHED SERVERS?

Buying refurbished, customers can afford much higher specifications, configure hardware to their own requirements, significantly reduce lead-times and save on shipping costs.

We proudly offer 2 years of warranty for all the equipment shipped from the largest IT hardware warehouse in Florida, USA. Multi-stage Quality Control provided by our certified engineers ensures the best-in-class customer experience on the market.
What our customers say

Very good 10/10
Read more

Super smooth transaction. Service team went above and beyond to make sure things were easy for me, and the hardware was well-packed and in perfect working order when it arrived.
Read more

Read more

Purchased my server from eBay but asked for customizations. Communication was quick and easy and the server was delivered on time exactly as ordered.
Read more

Read more

Fantastic to work with and good prices
Read more

I needed a fiber card for a hobby server and ordered through NewServerLife. I made a mistake on the shipping address and didn't catch it until after it was shipped. NewServerLife went above and beyond to resolve the issue. Always great to work with someone like this, I'd highly recommend NewServerLife!
Read more

Read more

They are doing a good business. I highly satisfied on the purchase from NewServerLife. I bought hdd caddies and they sent additional screws for hdd install. I like their detailed consideration. Thanks.
Read more

Great provider of Enterprise IT Equipment. Great prices and fast shipping.
Read more

Got a server from NewServerLife on Ebay. They sent the server extremely fast, which was really nice. The machine I got as well was in really amazing condition. I've bought various machines on ebay before and it's not uncommon to have a seller throw in RAM for example that quote on quote "works" but has bad sectors and will cause blue screens during certain processes or they knowingly put in RAM that will die in a few months or a year. But NewServerLife sent me a machine that passed all my tests with flying colors. I've been looking for a reputable seller for machines like this for my home lab and I finally found one. So I'll 100% be back. Their website online has more options as well, which I'll be ordering from personally moving forward. Their customer service is great too. I was honestly really annoying with my messages as I was debating various components, but they were really nice about it. Also, they don't advertise what I'm about to say, so don't expect it every time. Usually when you buy refurbished or older servers, you should expect normal case wear and tear like scratched sides from datacenter racks, a scuffed up front piece, etc. But the server I was sent, it honestly looks brand new. I know it's a long review, but I was just really impressed and happy with what I received. I also really appreciate their patience with my questions. Thank you!
Read more

Wonderful experience buying a server, item arrived spotless, functioning, and properly packaged. Will most definitely be buying from them again in the future.
Read more

Well packaged, fast shipping, server was exactly as advertised, and fired right up.
Read more

Purchased used R730xd from these folks, the server arrived without any damage, thanks to the excellent packaging! It looked like a new server, because it was cleaned thoroughly. The system was customized per my requirements and firmware updated to the latest versions. All in all, excellent work! I love my server and hope to do business w/ NewServerLife in the future!
Read more
I purchased servers from here and they promptly shipped them to me, I received them turned them on built them and they are up and running no issues to report whatsoever! Great Job and thanks again for your help!
Read more

Problems happen, and you can really tell a seller based on how they react to a problem. These guys are how it should be. One small problem, and they fixed it right away. They really went above and beyond to take care of me. Thanks!
Read more

Awesome Supplier; Bought a few DELL Intel X520-DA2 X520 10Gb SFP+ Network Adapters for my home lab. they work PERFECTLY. will definitely buy again!!
Read more

Item arrived extremely quickly! Server was in excellent condition for being used. Everything was as advertised by the seller - inside and out were cleaned spotless, all drivers and firmware was updated to the latest versions. Fantastic work NewServerLife!
Read more