Today, for an actively developing company, one of the most important tasks is to find a reliable server that can adapt to constantly growing loads and changing business needs. This server is the PowerEdge R540 from Dell.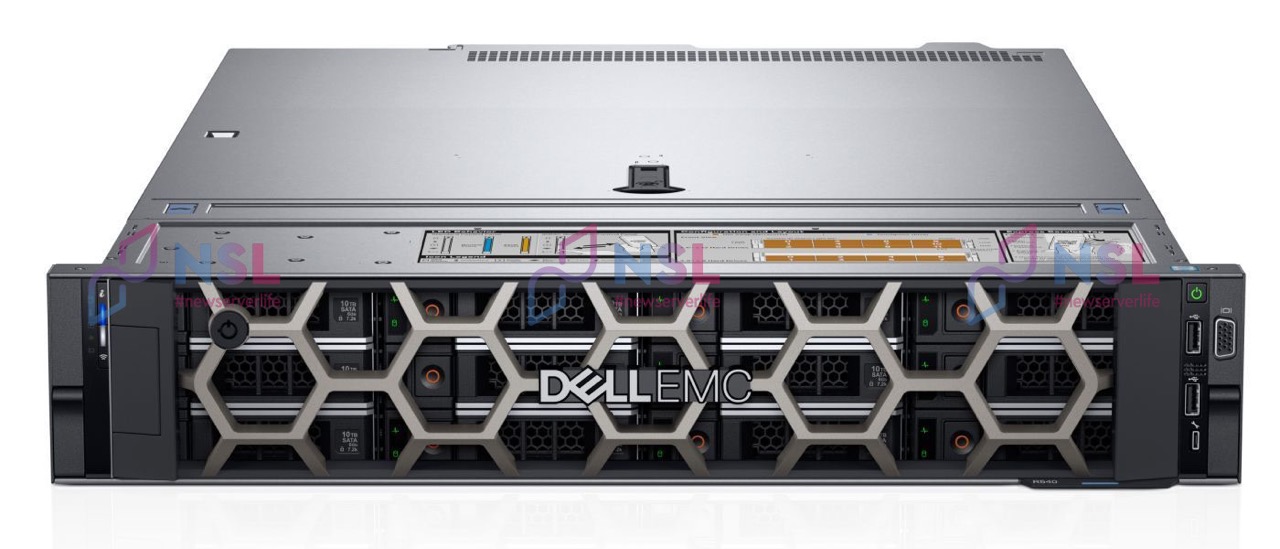 Important information about the Dell PowerEdge R540
Dell PowerEdge 540 - 2U Form Factor Platform with dual processor support. The distinguishing features of this server are good scalability and high performance. this server is designed for:
CCTV,
message exchange,
work of a large number of apps,
creating mail servers,
creating virtualization systems (VDI),
data backup.
The required storage capacity is provided by using the latest 12 TB hard drives.

Major updates:
New RAID controllers have been added and the disk basket has been expanded;
The latest generations of iDRAC 9 and processors;
Chipset C620;
Increased number of DDR4 slots;
Updated M.2 SATA interface.

Dell PowerEdge 540 Advantages:
Wide functionality (system storage cleaning, automatic updates, microcode console management, configuration locks) that provides a high level of security;
High working power provided by Intel Xeon Scalable processors;
Using the OpenManage console provides a quick deployment feature;
Storage scalability with up to 2 M.2 SSDs and up to 14 SAS/SATA LFF SSDs;
To manage the server, consoles integrated into Nagios, VMware, Microsoft System Center, vSphere environments are used;
Guarantee of continuous and reliable server operation, provided by intelligent software Dell EMC OpenManage;
Using the Dell EMC iDRAC9 software package for management automation.
All these advantages of the Dell PowerEdge 540 make it an energy efficient and high performance server.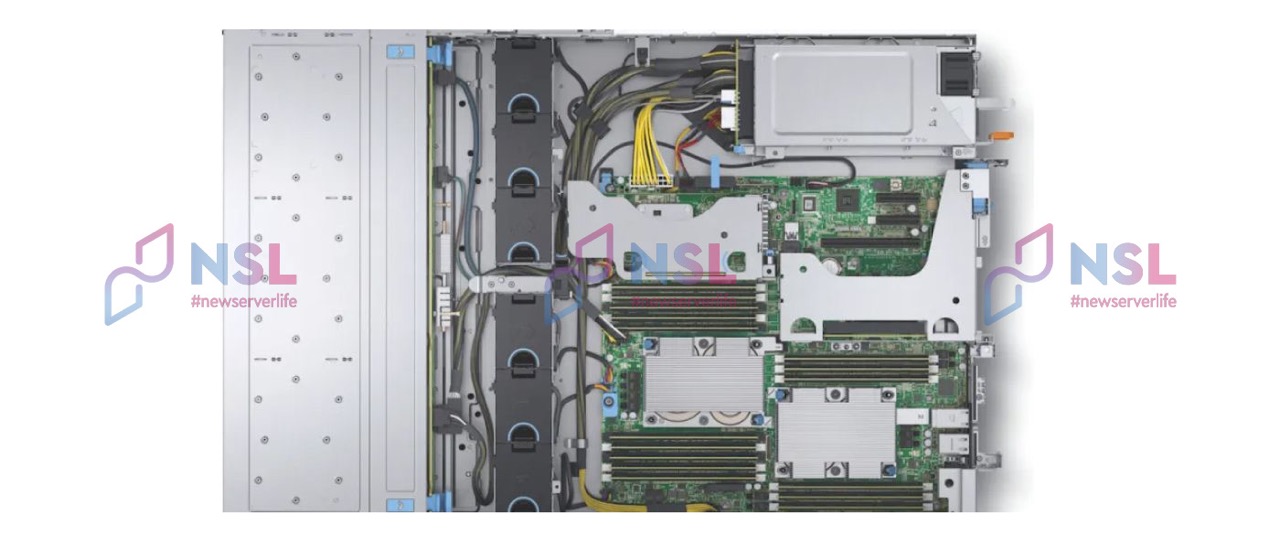 Server Datasheet
Characteristic
Description
CPU
Up to two 2nd Generation Intel® Xeon® Scalable Processors (up to 20 kernels per processor)
Memory
Memory type: RDIMM/LRDIMM. Up to 16 slots for DDR4 DIMMs, 2666 MT/s.
OS
VMware® ESXi®
Canonical® Ubuntu® Server LTS
SUSE® Linux Enterprise Server
Citrix® Hypervisor ®
Microsoft® Windows Server® with Hyper-V
Red Hat® Enterprise Linux
Controllers
ОPERC H330, H730P, H740P, HBA330
Software RAID: S140
Boot Optimized Storage Subsystem (BOSS)
2x M.2 SSD with 120GB or 240GB hardware RAID
Drives
Up to 2 SAS/SATA 3.5" HDDs in the rear bay (maximum capacity 32TB).
Up to 12 SAS/SATA 3.5" HDDs in the front bay (maximum capacity 192 TB).
DVD-ROM, DVD+RW (Optional)
Form-factor
2U rack server
Size

Weight: (65.43 pounds)
Length: 703.76 mm (27.71")
Width: 434mm (17.08")
Height: 86.8 mm (3.41")

Management

Tools:
Dell EMC Repository Manager
Dell EMC System Update
Dell EMC Server Update Utility
iDRAC Service Module
OpenManage Server Administrator
OpenManage Storage Services

OpenManage Integrations:
BMC Truesight
Microsoft® System Center
Red Hat® Ansible® Modules
VMware® vCenter

OpenManage Connections:
IBM Tivoli® Netcool/OMNIbus
Micro Focus® Operations Manager I
Nagios® Core и Nagios® XI

Management tools: embedded or on the server
iDRAC9
iDRAC Direct
iDRAC REST API with Redfish
Quick Sync 2 module, wireless/BLE

Consoles:
OpenManage Enterprise
OpenManage Mobile
OpenManage Power Center

Ports

Front Ports:
1 x Dedicated iDRAC direct USB
1 x USB 2.0
1 x Video

Rear Ports:
1 x Dedicated iDRAC network port
1 x Serial
2 x USB 3.0
1 x Video

Network Options:
2 x 1GbE LOM+
(optional) LOM Riser 2 x 1GbE, or
2 x 10GE SFP+, or
2 x 10GE BaseT

Power supplies

Hot-swappable power supplies with optional full redundancy
450W Bronze,
495W Platinum,
750W Platinum,
750W Titanium,
1100W Titanium.
Efficiency and Scalability

Increasing the level of efficiency of computing resources, as well as the overall increase in server productivity can be achieved by scaling it. This is a quite simple process, since the server supports:
up to two M.2 SSD drives,
up to two 2nd generation Intel Xeon Scalable processors,
up to 14 LFF (3.5") SAS/SATA drives.
Dell R540 servers can be used to build storage systems and solve many different IT tasks (in corporate and cloud infrastructures) by installing 2nd generation Intel Xeon Scalable processors (includes improved versions from Bronze to Platinum).
One Intel Xeon Scalable die hosts:
a controller for 48 PCIe 3.0 channels,
up to 56 kernels,
up to 4 Intel Ultra Path Interconnect channels.
The most important advantages of these processors – deterministic performance and the presence of a microchip in which are combined:
kernel,
general purpose memory,
cache memory,
input/output technologies.
The following technologies are implemented in these CPUs:
Intel ISA-L – a library, that optimizes data storage;
Intel Deep Learning Boost with neural network vector instructions (increases AI logic performance);
Intel AVX-512 – a set of instructions used to improve the throughput of resource-intensive processes such as execution of computational processes, data analytics, digital content creation;
Intel IMT is responsible for more efficient use of data center resources by detecting and accepting all the necessary reports, as well as configuring network nodes at the platform level;
Intel SecL-DC, which supports the Intel Data Center Security Libraries.
Intel Optane DC advanced persistent memory (capacity up to 512 GB) is also supported by these scalable processors. The maximum amount of system memory, including the use of DRAM, can reach 36 TB. This indicator allows you to deploy a larger percentage of Microsoft virtual machines (to be exact up to 36%).
On this server, RAID arrays are created using internal controllers:
Software RAID (SWRAID) S140,
PERC H330,
HBA330,
H730P,
H740P.
As well as using an external controller PERC (RAID) H840.
Another feature of this server is the presence of an external 12 Gb/s SAS HBA for sending commands from the host to the disks. 14 3.5" drive bays provide high level of scalability for the Dell PowerEdge R540 server storage system.
M.2 SSDs connect via PCI-e 3.0 interface. This interface meets all requirements for server performance and has an optimal price. Information is transmitted via:
4 channels at a speed of 3.5-3.8 GB/s,
2 channels at a speed of up to 2 GB/s.
Load-optimized HWRAID subsystem will allow you to free up the necessary amount of storage space. SSDs from Intel, Samsung, Silicon Motion M.2, Realtek are used for Dell PowerEdge 540 operation. These drives have a capacity of up to 120/240 GB and are protected from various errors and unexpected power outages.
Server configuration can include MLC or TLC type drives in certain cases (depends on requirements to the server). MLC type drives parameters: efficiency and performance stability, two levels of memory, increased capacity. TLC type drives parameters: high working speed, increased data storage. In addition, TLC type drives provide optimal ratio of price and available options.
Management and Security
Dell OpenManage is a software package specially created by Dell company for managing corporate servers and data center equipment. A wide range of various essential tools included in this package are operated through the integrated Dell Remote Access Controller (iDRAC). In addition to iDRAC, the OpenManage Server Administrator (OMSA) software agent can be used.
iDRAC is an embedded proprietary remote access controller with management and monitoring functions and Lifecycle Controller technology. The Dell R540 server supports the "boxed" version of iDRAC 9 Basic.
Basic functionality includes:
Restore server configuration, using diagnostic tools, SEL and Lifecycle Controller logging, simple system board replacement recovery, iDRAC remote and local reset, SupportAssist direct registration, SupportAssist collection report;
iDRAC Direct service port front panel LCD, work notes, license management;
HTML5 web interface, Redfish, WS-Man, IPMI 2.0, DCMI 1.5, RACADM, SMASH-CLP, Telnet, SSH;
Remote OS deployment, Import/Export Server Configuration Profile (SCP), remote server settings, deployment of local configurations using the F10 LC GUI, system inventory, BIOS and RAID configuration pages, OS driver package;
Connection via Static IP, VLAN, IPv4/6, DHCP, Shared LOM, Dedicated NIC, Dynamic DNS, NFS v4, NTLMv1/2, iDRAC Direct (USB port);
Firmware update with remote agentless update and embedded update tools;
Condition monitoring and failure prediction for SNMPv1/2/3, CPU, power supplies, memory, fans, NIC, RAID.
Paid licenses such as Express, Enterprise, Datacenter can increase the basic functionality:
Express license includes basic functionality + server lifecycle management and advanced remote management;
Enterprise license includes all Express functions + enterprise-class hardware management capabilities;
Datacenter license additionally gives an access to necessary information about servers in the data center as well as an ability to regulate the power supply of devices and their temperature conditions.
Another option to access the server is the OMSA Agent which is supported by OpenManage. There are two ways to use it:
within the OS – through the command line interface (CLI),
through an integrated graphical user interface (GUI) based on a web browser.
OMSA performs the following functions:
shows information about the configuration, status and level of efficiency of the system,
helps to conduct interactive diagnostics of the server,
allows you to simplify the current individual control of the server.
Dell Technologies cyber-resilient architecture provides security for the Dell R540 server. Dell PowerEdge 540 security tools are:
Software and hardware RAID controllers;
iDRAC 9 Server Lockdown feature, which is used to prevent unauthorized access (available in Datacenter or Enterprise licenses);
Reliable and fast remote deletion of all data from disks, solid state drives, as well as from system memory.
Conclusion
Thus, PowerEdge R540 can be used to perform a wide variety of IT and business tasks due to its scalability abilities, impressive technical parameters and a good price.